There are numerous different types of travel destination with many people out there that believe the ultimate holiday must be spent in a luxury 5 star hotel with all the modcons: 24 hour Soccer on Glaring TVs; Air conditioning; Fast Internet Connection; and, constant cell phone signal. There is certainly a time and a place for that but we, in Zimbabwe, live in a Nature Paradise where one can enjoy the outdoors as I'm sure our maker intended.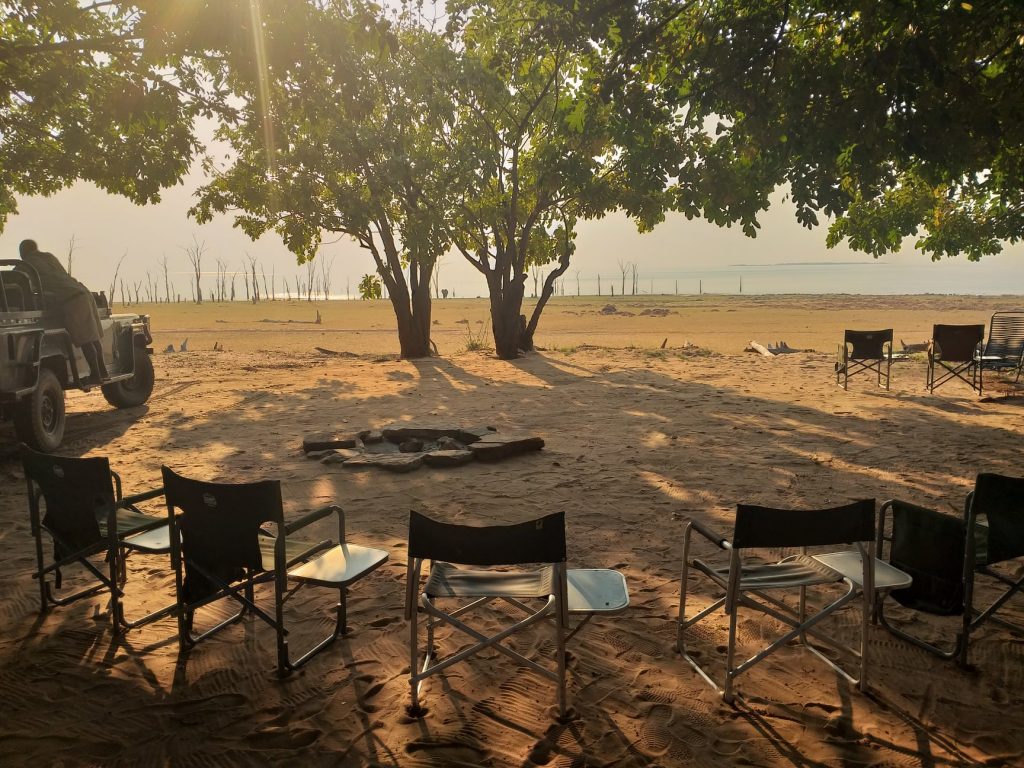 Last weekend I was invited to spend 3 glorious nights in Rhino Safari Camp located on the edge of the National Park at the foot of the Matusadona Mountain Range on the far side of Lake Kariba. There are no fences with wild animals regularly seen wandering through the camp – it is very safe as long as guest adhere to a few basic rules. All of the power is produced from solar panels placed well out of sight. The camp has 7 lodges built on strong Stilts made from fallen Mopani Trees and they all have a wide view of the Lake shoreline. Their placement is such that the open plan rooms receive the very cooling North Easterly winds throughout the day.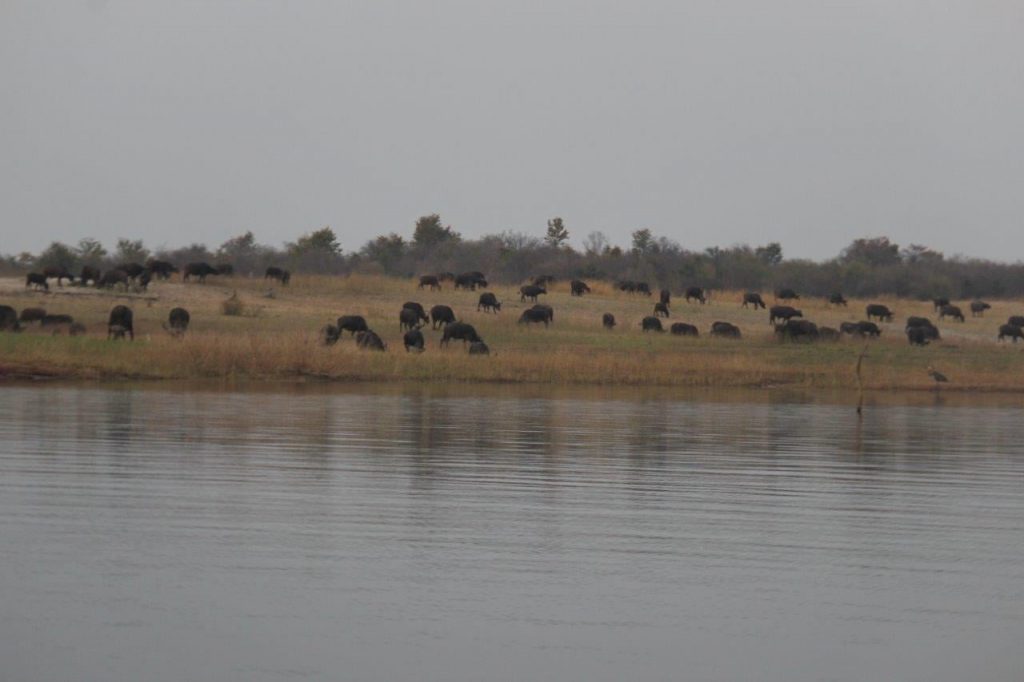 With African Parks now well established in Matusadona they have removed many of the illegal fishing nets so the fishing is really good at the moment – on day one we spent a relaxed couple of hours fishing in a little bay nearby and brought back enough Bream for the whole camp to have a healthy snack whilst sitting around the camp fire chatting before supper. In that part of the world Lion come and go and we heard (but never saw) a pride announcing their territory nearby in the middle of the night. There is no ceiling to the bathroom so when you visit the loo during the night you can watch in awe at the magnificent Milky Way high above – so bright and clear – if you are extra lucky you can see that ever special shooting star.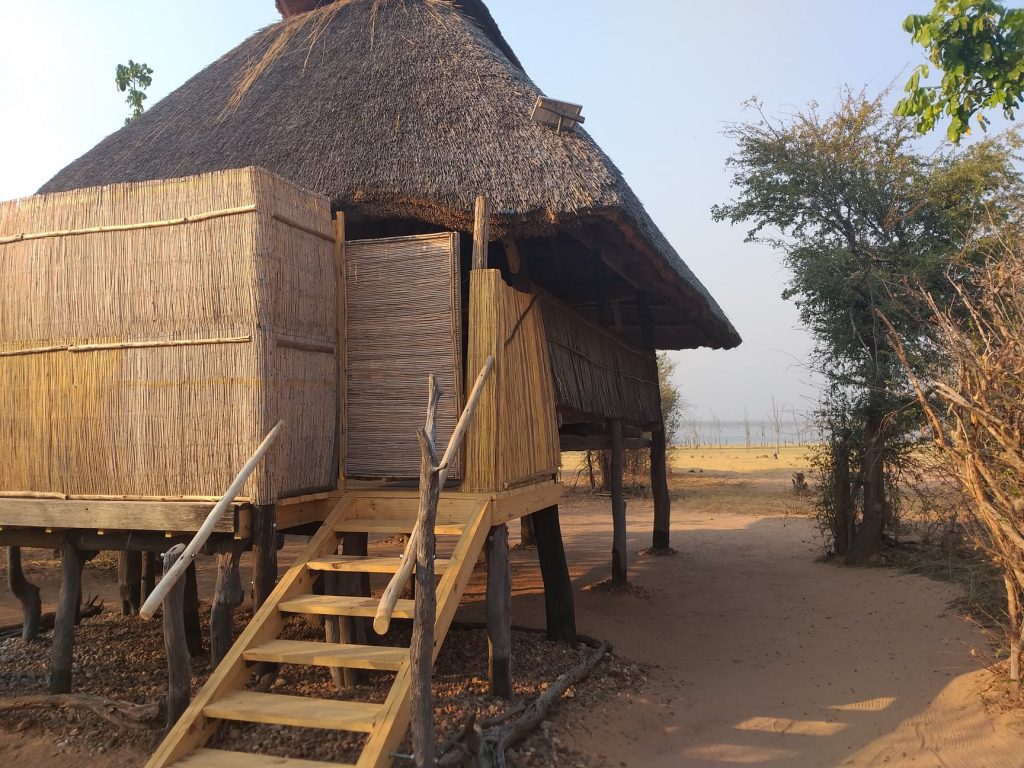 Rhino is one of those camps where you can choose to either just chill, go out on a boat or have a game drive either at Day break or to watch the sun go down at the end of yet another peaceful day in Africa. On one afternoon our host, Peter Tetlow, took us on an afternoon Booze Cruise down the (Buzi) river flowing alongside the Tashinga National Park. Peter told us how the Buffalo have started returning to the area and we stopped to watch one herd of 60 browsing quietly on the banks nearby.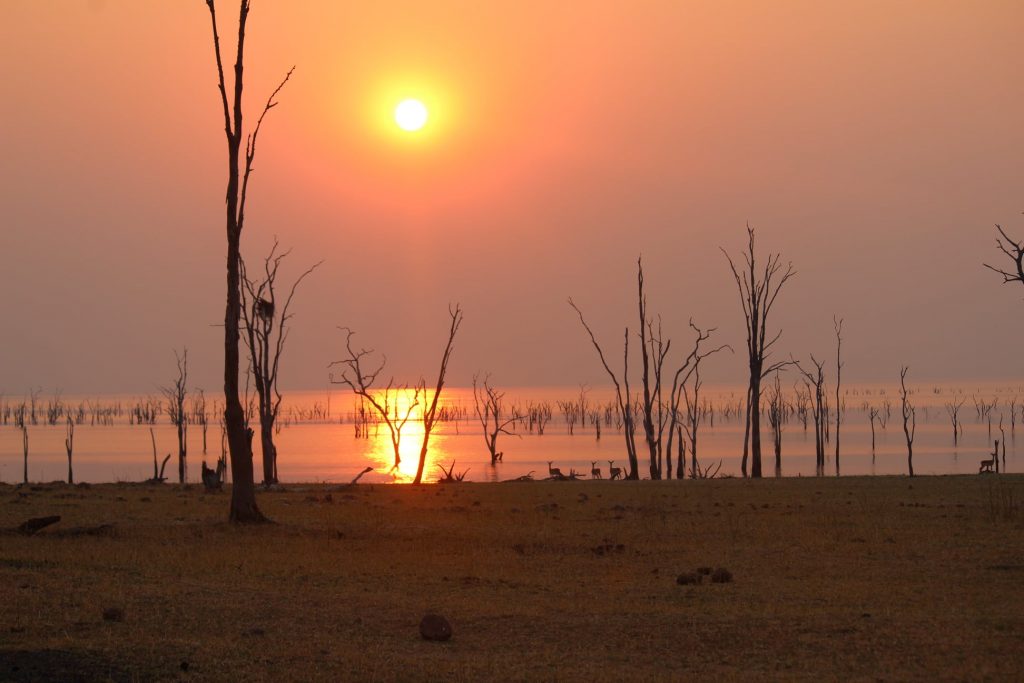 The crocodiles are apparently laying eggs at the moment and we were told how each female has her own patch of sandy soil where she lays her palm size eggs 6 inches underground and then hangs around for 45 days waiting for them all to hatch. Peter showed us how to differentiate the female from the male by the former having a more green colour and a sloping forehead.
Why don't you take time out to experience true Zimbabwe outdoors – send Karl an email – mention where you heard about them. Enjoy. Mike G.