WELCOME TO NZiRA TRAVEL MAGAZINE
NZiRA Travel magazine is a celebration of all that we love about the world's most exciting country Zimbabwe. Published bi-monthly, we draw on the insight and experience of travel experts, writers, photographers, conservationists and travellers to provide inspiration and advice to help you plan your future trips, whether you are new to Zimbabwe or have already fallen under its spell. With the turn of every page, discover something new about Zimbabwe's diverse attractions, wildlife and culture, immerse yourself in safari life – and connect with those unforgettable moments that touch the soul and make travel to Zimbabwe so gloriously addictive.
CURRENT ISSUE
Embracing The Enchanting Season Of Adventure
As the golden sun casts its warm glow upon us, we joyfully welcome the blossoming of a new season here at the Nzira Travel Magazine. With the arrival of the long-awaited balmy weather, our spirits soar with anticipation of countless safari adventures and unforgettable experiences that lie ahead.
Before we delve into the plethora of captivating content awaiting you in this issue, we simply cannot contain our excitement about the unveiling of the
Robert Mugabe Terminal. This remarkable addition to our vibrant airport not only symbolizes progress and modernity but also signifies a significant boost to our thriving tourism industry. The terminal's state-of-the-art facilities and seamless operations will undoubtedly enhance the travel experience for all, leaving a lasting impression on both our first-time visitors and seasoned explorers.
In the spirit of collaboration, we are thrilled to announce the newly formed partnership between the Zimbabwe Tourism Authority (ZTA) and the Zambia Tourism Authority. This groundbreaking alliance aims to promote our shared treasures and enchanting landscapes, inviting travellers from across the globe to embark on an extraordinary journey through the wonders of Zimbabwe and Zambia. Together, we shall showcase the splendour of our natural wonders, the warmth of our people, and the richness of our cultural heritage.
Now, let us turn our attention to the enchanting tales that await you within these pages. Prepare to be captivated by the Zambezi Endeavour, an aweinspiring expedition that unravels the untamed beauty of the Zambezi River and its surrounding wilderness and the spirit of adventure and fundraising! Allow yourself to be transported to the untamed heart of Gonarezhou National Park, where the majestic wildlife reigns supreme and the allure of adventure beckons.
In this issue, we also have the privilege of introducing you to the extraordinary talent of wildlife photographer John Smith. Through his lens, he unveils the intimate moments of nature's grandeur, capturing the untamed essence of our diverse wildlife in all its magnificence.
For those seeking a cultural immersion, we invite you to explore the Chapungu Sculpture Park, where the soul-stirring works of Zimbabwean sculptors come to life, celebrating our rich artistic heritage. And for those yearning for a tranquil retreat, we unveil the hidden gem that is the Armadale Boutique Hotel, an oasis of luxury nestled amidst nature's embrace.
We invite you to savour the exquisite flavours and breathtaking vistas offered by the newly opened Amanzi@Amanzi restaurant. Indulge in a culinary journey inspired by the bounties of our land, while relishing the mesmerizing views of our pristine surroundings. And if you are looking for a memorable gift from Zimbabwe be sure to visit our gift section!
As we embark on this enchanting voyage together, we extend our sincere gratitude to each and every one of you, our cherished readers. Your unwavering support and passion for travel continue to inspire us, urging us to seek out extraordinary stories and extraordinary destinations to share with you.
So, dear readers, immerse yourselves in the vibrant pages that follow, and may the tales within awaken your wanderlust, ignite your curiosity, and kindle the flames of adventure within your hearts.
Happy travels!
BACK ISSUES
Nzira Travel Zimbabwe was launched in 2012, and there's a wealth of information in our archive. Much of our content remains timeless. Explore all available issues here.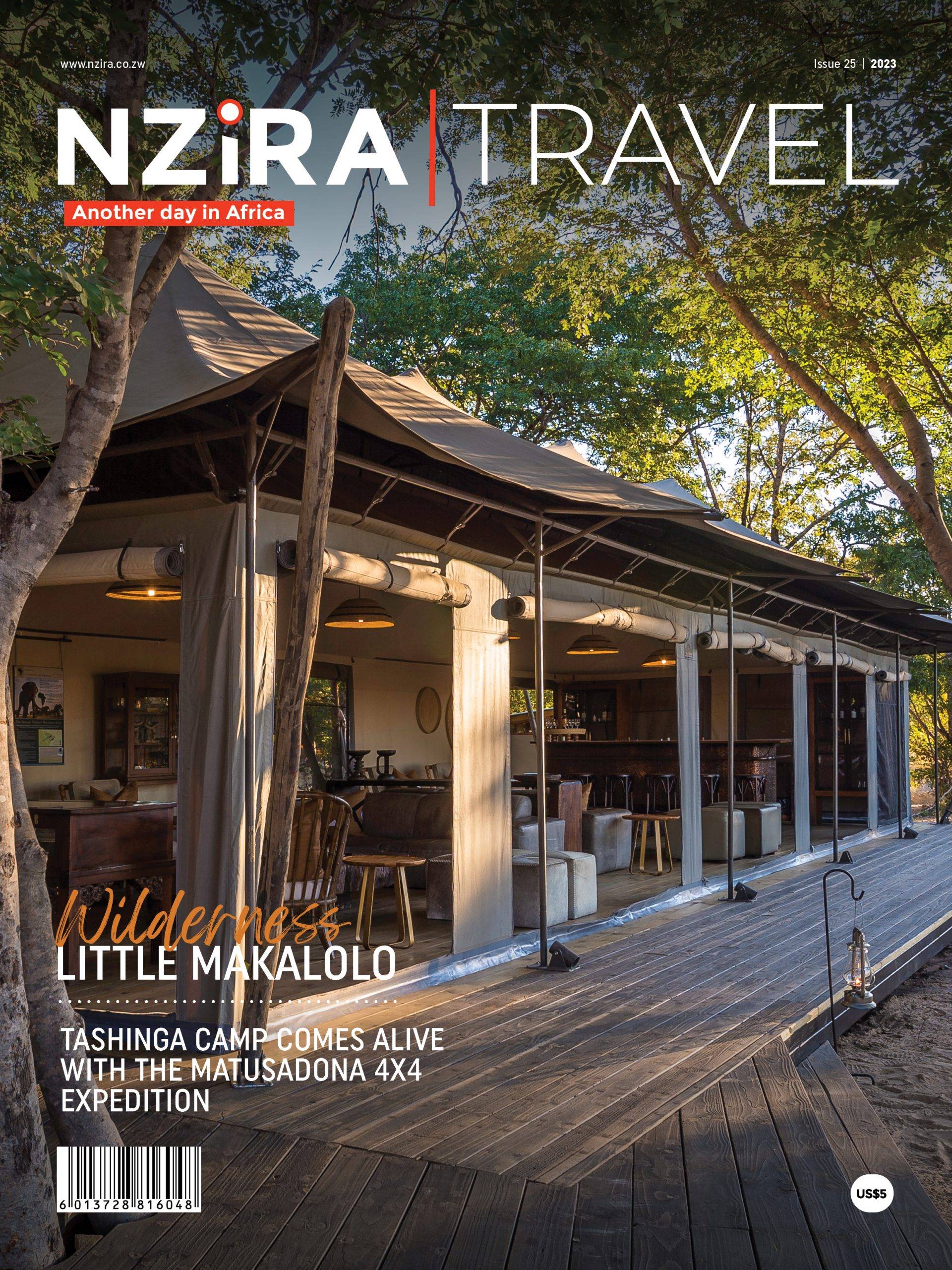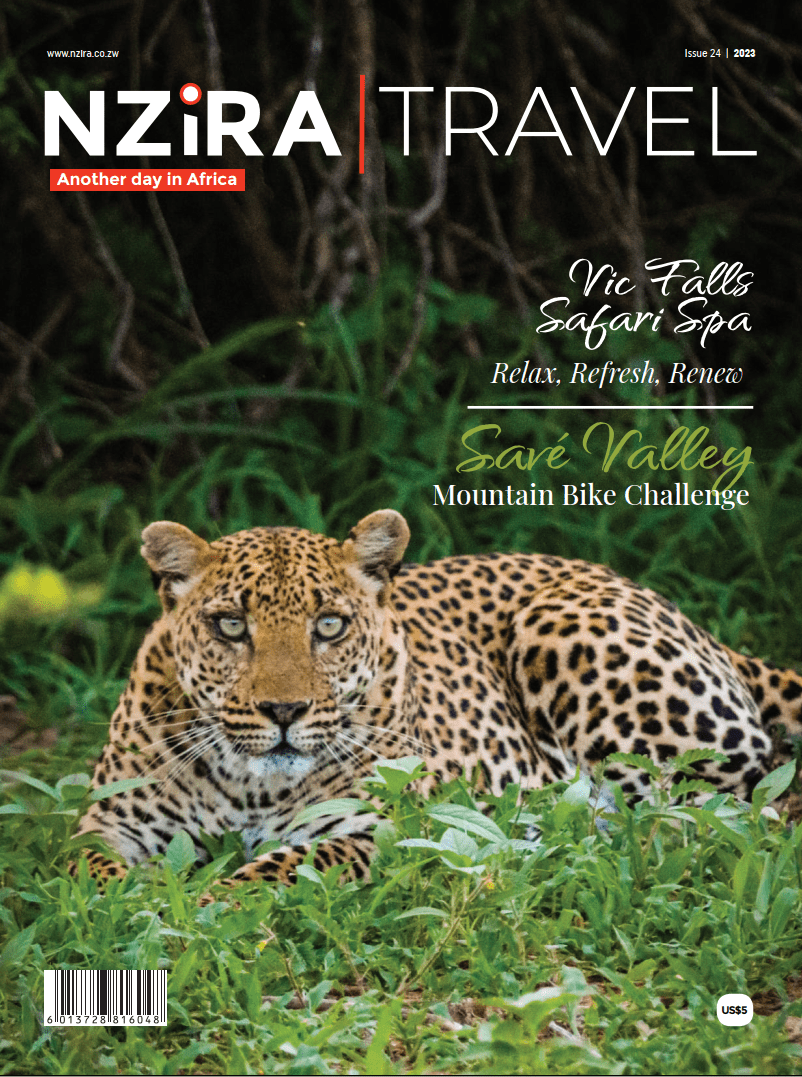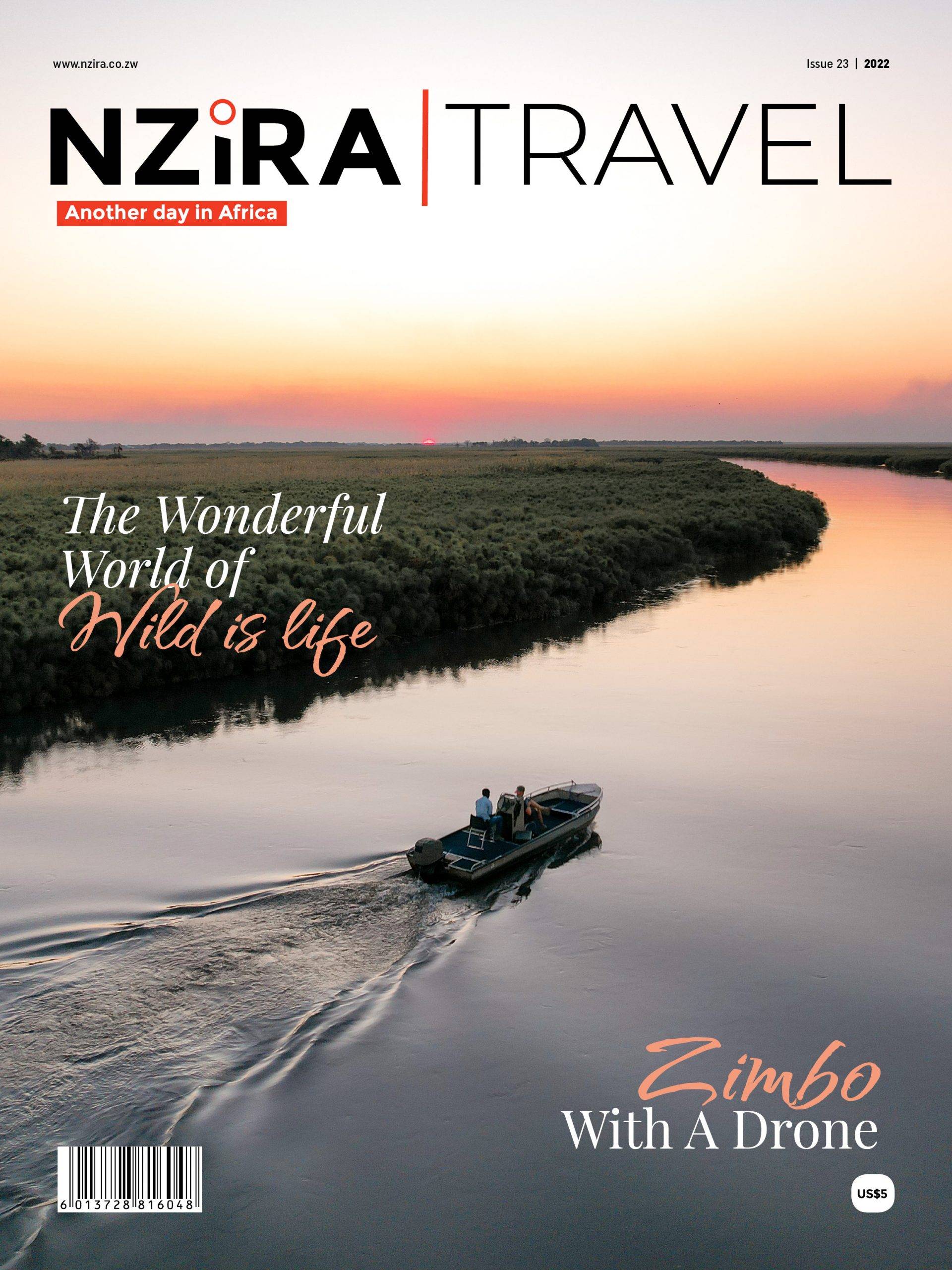 WANT TO ADVERTISE IN OUR PUBLICATIONS?
For companies looking to reach people with a confirmed, strong interest in Zimbabwe, Travel Zimbabwe has a unique offering. Our readers are passionate about Zimbabwe, are frequent travelers and are actively planning a trip. We appreciate print is one of a multitude of ways you can reach potential customers, but we believe it is increasingly appealing and effective. It captures attention like no other platform, feeding into your other sales channels. We also know that marketing budgets have been hammered by Covid. We aim to work closely with all our advertising partners to find the most cost-effective long-term impact from your campaign. It's about building long-term relationships that work for everyone. Many of our advertising partners have been with us for many years – some more than 20 years.