WELCOME TO NZiRA TRAVEL MAGAZINE
NZiRA Travel magazine is a celebration of all that we love about the world's most exciting country Zimbabwe. Published bi-monthly, we draw on the insight and experience of travel experts, writers, photographers, conservationists and travellers to provide inspiration and advice to help you plan your future trips, whether you are new to Zimbabwe or have already fallen under its spell. With the turn of every page, discover something new about Zimbabwe's diverse attractions, wildlife and culture, immerse yourself in safari life – and connect with those unforgettable moments that touch the soul and make travel to Zimbabwe so gloriously addictive.
CURRENT ISSUE
As we savour the delights of the rainy season, the thunderous symphony of storms on safari reminds us of the pulsating rhythm of life in our beloved Zimbabwe. In the next issue of Nzira, we bring you a rich tapestry of stories that echo the heartbeat of our nation.
Our feature story recounts our exhilarating journey to Wilderness Toka
Leya. The experience left us awash with awe, and we can't wait to share the vivid details with you. This issue also brings you part two of the '3 Kids and a Coffee Machine' family's inspiring journey around Zimbabwe; a tale that continues to captivate us with its warmth and charm.
We are also thrilled to cover Zimbabwe's attendance at the Sheepdog Trial. Witnessing our nation's brilliance in this international arena was a true honour, and we are excited to relay the unique experience. We revisit the romantic roots of Pamarah Lodge in Victoria Falls, where
a beautiful family love story blossomed into a haven of hospitality. This
heart-warming tale is bound to touch your hearts.
In celebrating World Rhino Day and World Tourism Day, we renew our commitment to preserving our stunning natural heritage and promoting sustainable tourism. These important occasions remind us of our shared responsibility towards our environment and its inhabitants.
With the year drawing to a close, let us embrace the spirit of adventure and seize the day. With an array of Christmas specials on offer, there's no better time to explore the wonders of Zimbabwe and create lasting memories. Get ready to immerse yourself in the enchanting world of Nzira. The magic of Zimbabwe awaits you in these pages!
Enjoy!
BACK ISSUES
Nzira Travel Zimbabwe was launched in 2012, and there's a wealth of information in our archive. Much of our content remains timeless. Explore all available issues here.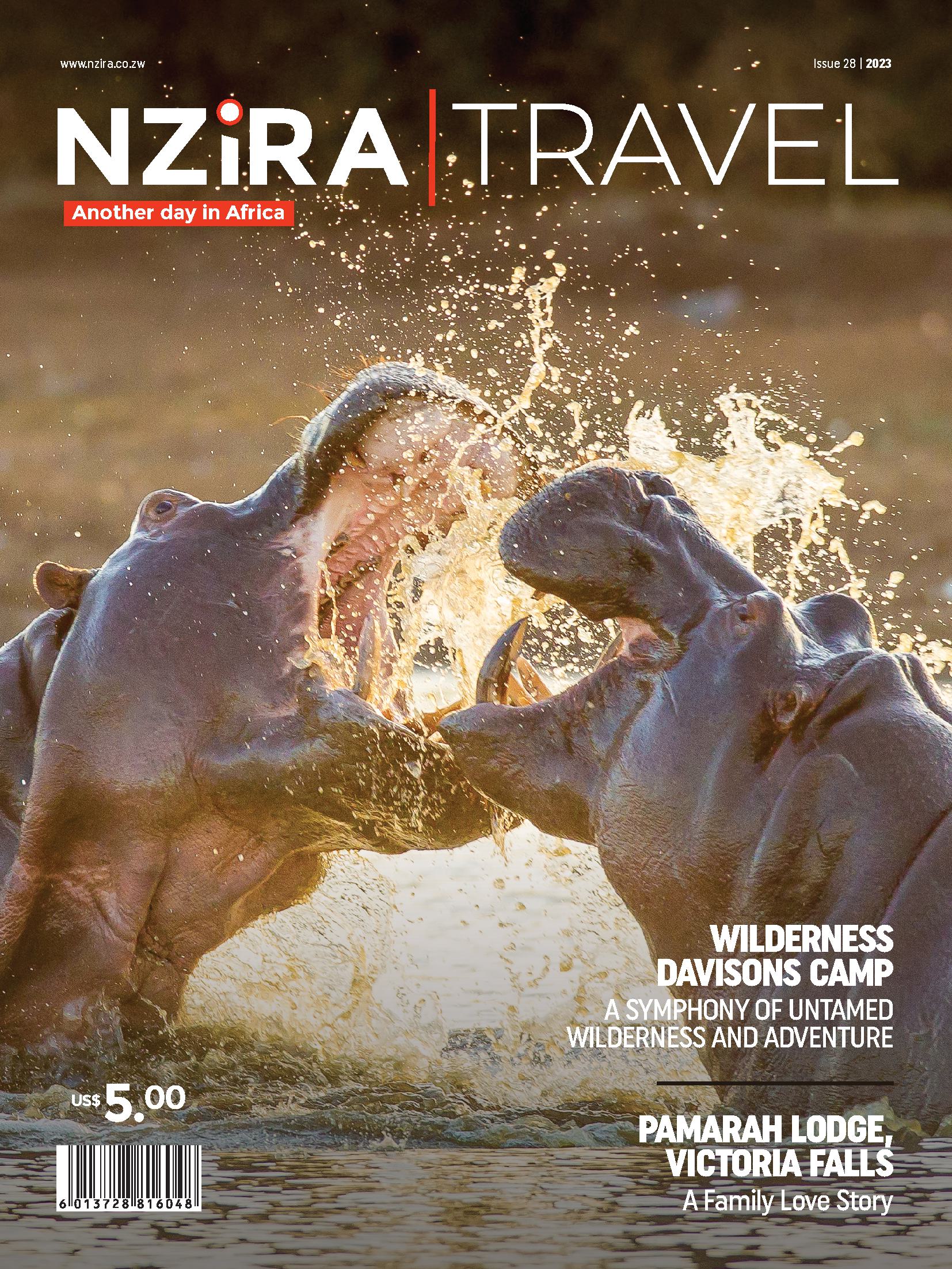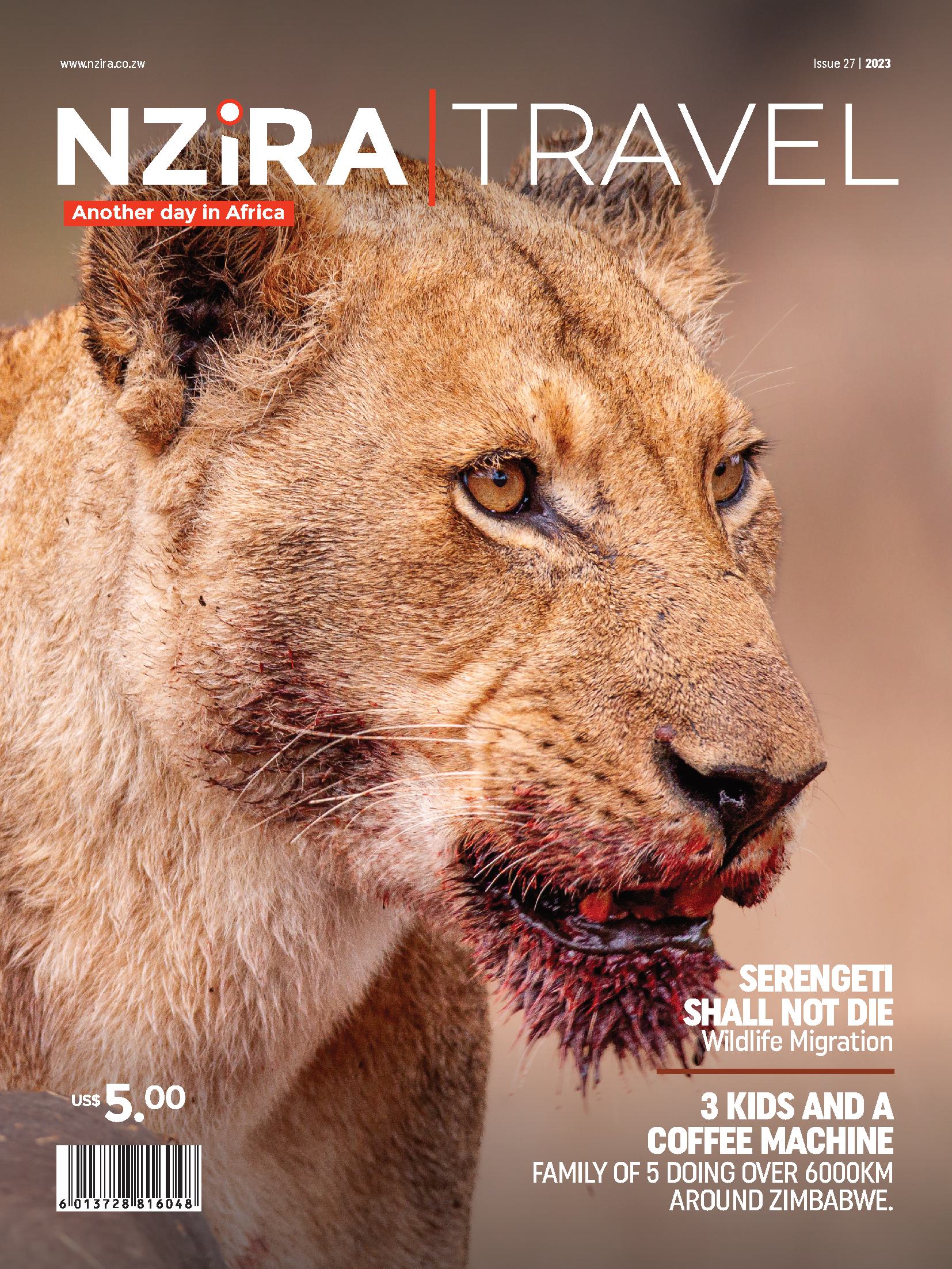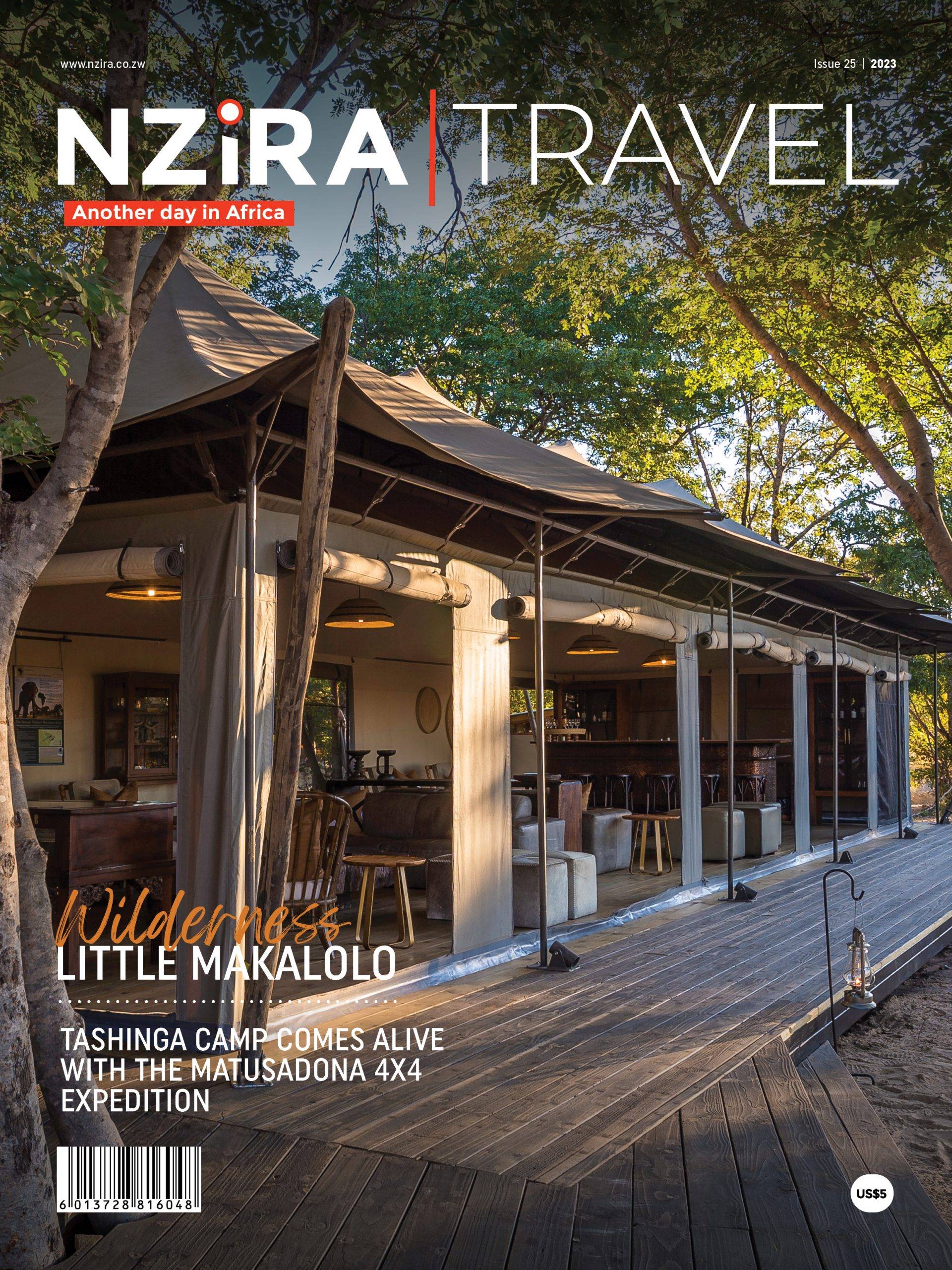 WANT TO ADVERTISE IN OUR PUBLICATIONS?
For companies looking to reach people with a confirmed, strong interest in Zimbabwe, Travel Zimbabwe has a unique offering. Our readers are passionate about Zimbabwe, are frequent travelers and are actively planning a trip. We appreciate print is one of a multitude of ways you can reach potential customers, but we believe it is increasingly appealing and effective. It captures attention like no other platform, feeding into your other sales channels. We also know that marketing budgets have been hammered by Covid. We aim to work closely with all our advertising partners to find the most cost-effective long-term impact from your campaign. It's about building long-term relationships that work for everyone. Many of our advertising partners have been with us for many years – some more than 20 years.