WELCOME TO NZiRA TRAVEL MAGAZINE
NZiRA Travel magazine is a celebration of all that we love about the world's most exciting country Zimbabwe. Published bi-monthly, we draw on the insight and experience of travel experts, writers, photographers, conservationists and travellers to provide inspiration and advice to help you plan your future trips, whether you are new to Zimbabwe or have already fallen under its spell. With the turn of every page, discover something new about Zimbabwe's diverse attractions, wildlife and culture, immerse yourself in safari life – and connect with those unforgettable moments that touch the soul and make travel to Zimbabwe so gloriously addictive.
CURRENT ISSUE
I have the joy of writing you this note from high above the clouds, full of excitement and adventure bound! There is something unique about having a window seat; you can put your concerns aside and watch the clouds pass by. I am always in awe of this experience; the clouds we pass through in one sky, one journey, and across innumerable cloud shapes always carry a remarkable sensation with them. The ever-changing sky, the clouds shaped in perfect ways that I cannot describe, are a continuous reflection of the beauty that surrounds us. It is also, I believe, a lesson to slow down and enjoy the small things that bring magic to our world. I'm reminded that we are only a small fragment of this big and bustling world. A world with so much natural beauty, a beauty that this issue reminds us to appreciate. I trust 2023 has started well for you; it's hard to think we're already in March; where has the time gone?
 I know it's been content planning and rushing to make magazine production deadlines for us. Deadlines- a tale that many individuals can relate to, a neverending marathon if you ask me! I have no option but to sit here and stare at the sky for the next hour; jumping out of an aircraft is not on my bucket list! The Nzira magazine is our reminder to you, to slow down and enjoy the natural world that surrounds us; you journey with us through our pages, exploring the various lodging choices, conservation work being done, and real travel stories.Join us as we experience the serenity of the wilderness from a massage table at the Victoria Falls Safari Spa. Kerri O'Fee, a renowned yoga instructor, talks about her Zimbabwe homecoming and settling into Victoria Falls. Wildlife Initiative's trust in their conservation and antipoaching endeavors introduces us to their new team members- the K9 unit. The African Sun hotels are undergoing extensive renovations, and we feature two of their stunning finished properties in this issue. We've simplified gifting; check out our new "From Zimbabwe with Love" section, or pick up a book from our "Recommended Reading" section. Finally, I'd like to thank our readers, contributors, and travel industry partners for your ongoing support. At the recently held Twalumba National Travel and Tourism awards, we were awarded the best coverage of the Travel and Tourism industry in the print media. Twalumba, which means "Thank you" in Tonga, perfectly expresses our appreciation. Thank you very much. Twalumba, Maita, and Siyabonga.
BACK ISSUES
Nzira Travel Zimbabwe was launched in 2012, and there's a wealth of information in our archive. Much of our content remains timeless. Explore all available issues here.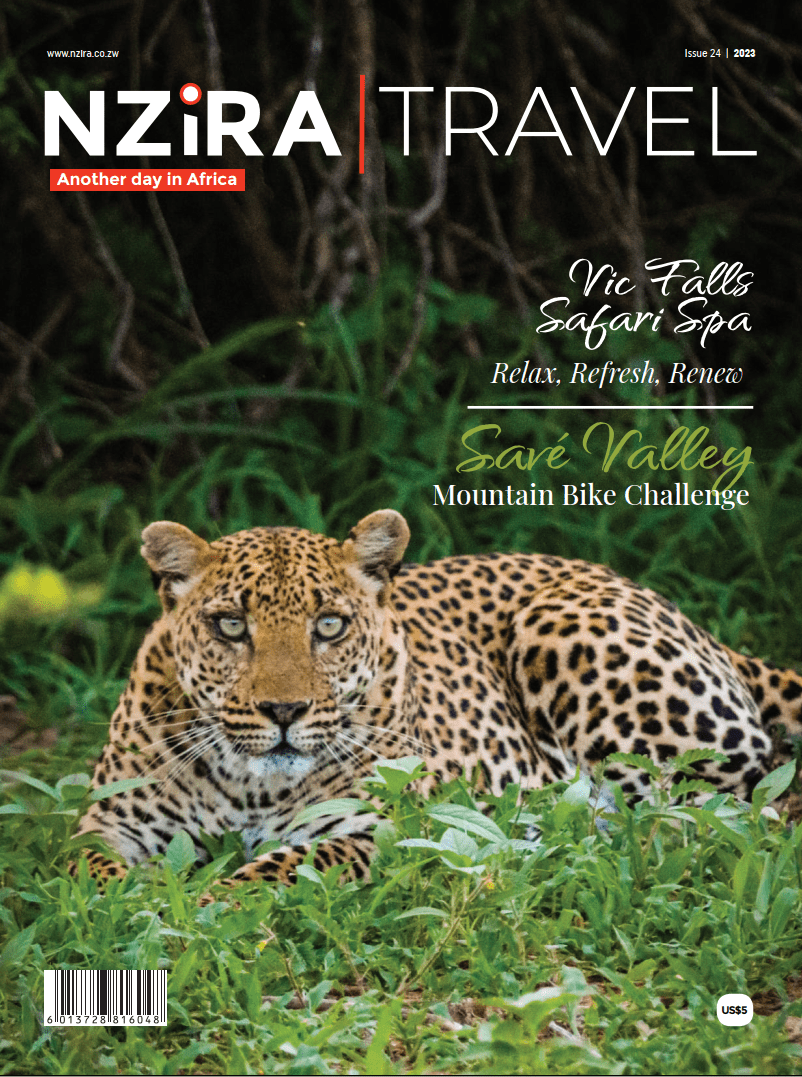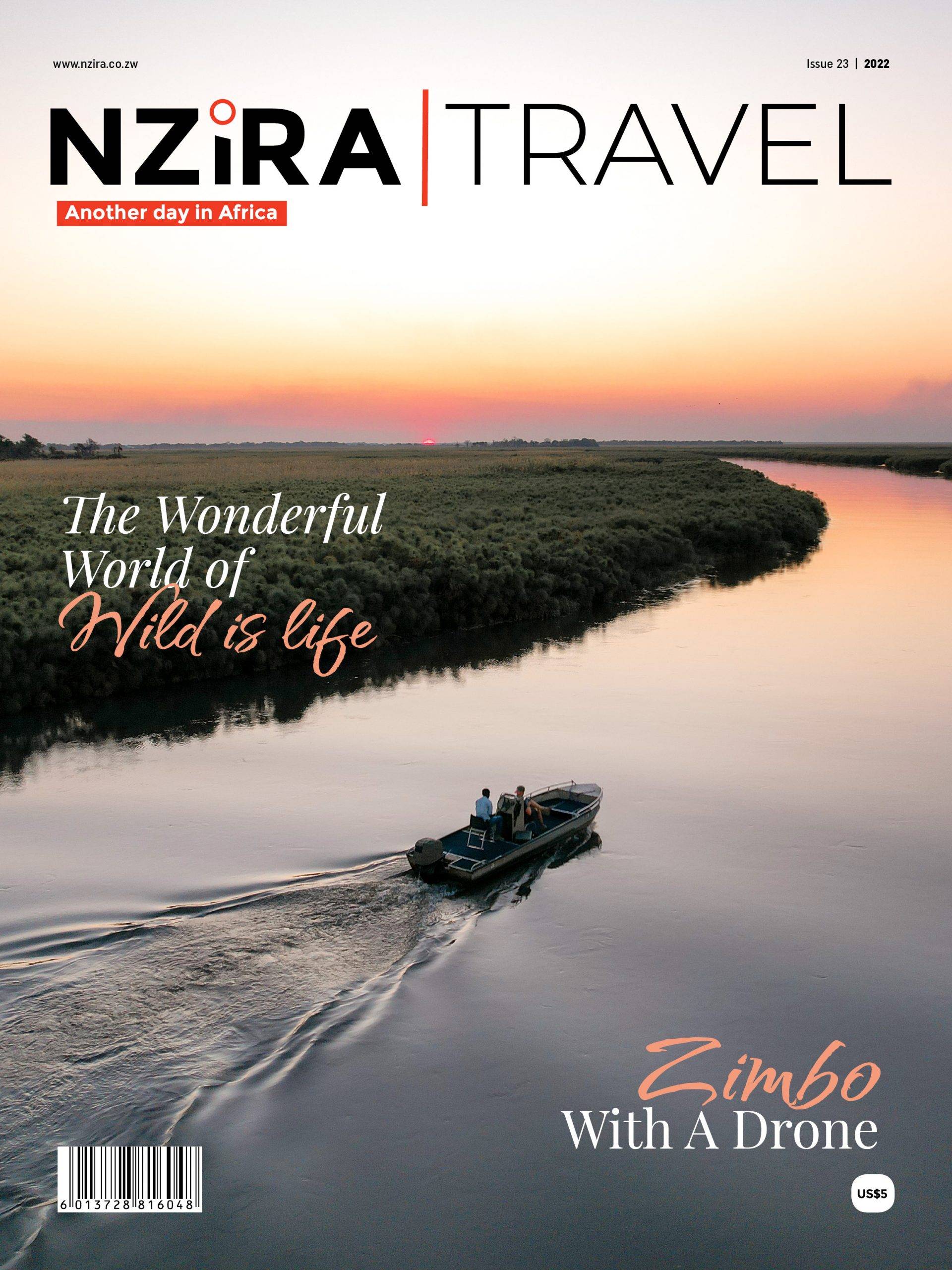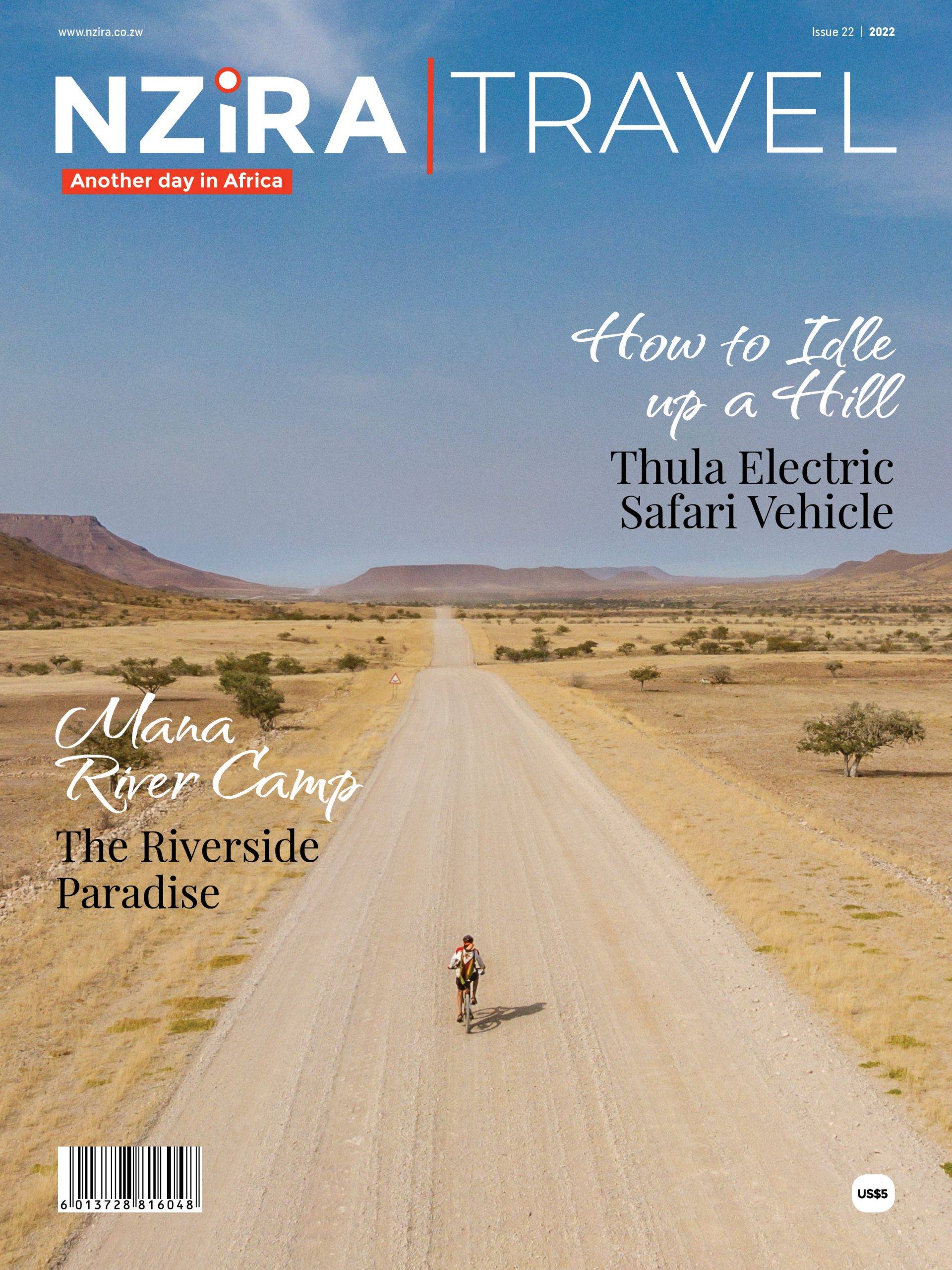 WANT TO ADVERTISE IN OUR PUBLICATIONS?
For companies looking to reach people with a confirmed, strong interest in Zimbabwe, Travel Zimbabwe has a unique offering. Our readers are passionate about Zimbabwe, are frequent travelers and are actively planning a trip. We appreciate print is one of a multitude of ways you can reach potential customers, but we believe it is increasingly appealing and effective. It captures attention like no other platform, feeding into your other sales channels. We also know that marketing budgets have been hammered by Covid. We aim to work closely with all our advertising partners to find the most cost-effective long-term impact from your campaign. It's about building long-term relationships that work for everyone. Many of our advertising partners have been with us for many years – some more than 20 years.